The Coraidic Sagas Omnibus Limited Edition - Kickstarter
Published on 02/10/2022 11:23:36 by Nik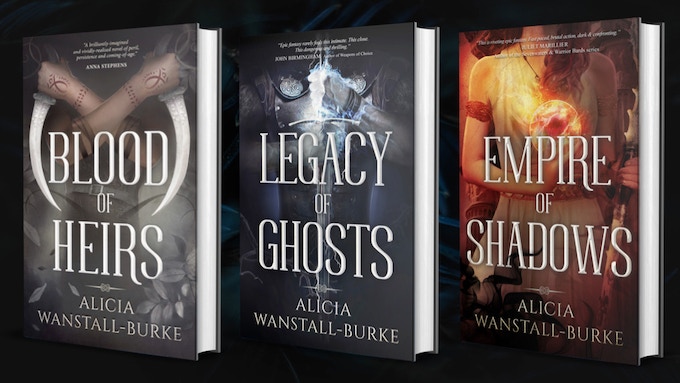 Friend of BristolCon Alicia Wanstall-Burke, author of the Coraidic Sagas, has started a Kickstarter to bring out an omnibus limited edition of her popular trilogy.


The Coraidic Sagas: Limited Edition Omnibus brings all three epic books together into one gorgeous volume, featuring:
1,000+ pages of epic fantasy

Each copy signed by the author

Brand new, original dust jacket cover art

 

Wrap-around

 

cover art printed on the hardcover, under the dust jacket

 

4 x maps, including 3 never seen before, exclusive to this Kickstarter
Depending on your chosen tier, you can also receive:
A Limited Edition eBook, featuring the same interior and cover as the hardcover

Glossy A4 colour prints of all 4 maps

Glossy A5 colour prints of the cover art for the entire trilogy and omnibus

Exclusive bookmarks
High-level backers will have their hardcovers signed, dedicated and lined with a quote from the trilogy. 
The Kickstarter closes on October 30th.
Further Reading...