The Forbidden List Trilogy - GR Matthews
Published on 15/05/2023 06:22:05 by Nik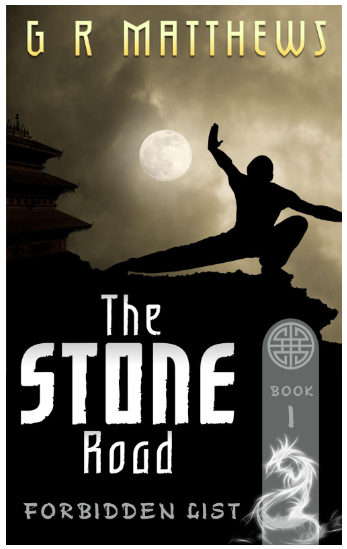 THE FORBIDDEN LIST TRILOGY:
Everyone knows a family who lost a son to the war. It has to end. But on both sides of the conflict, there are those who value revenge more highly than peace.

After thirty years of war there is a promise of peace. Zhou is the diplomat sent to negotiate the treaty and Huang the soldier who will stop him. On either side of the conflict, they will face their demons and risk everything for the good of their city.

Zhou of Wubei is assigned to negotiate the peace. At last, the recognition he's craved will be his. There are obstacles in the way and the offer of an end to thirty years of war may not be as genuine as it first seemed.

Huang, a soldier of Yaart, is trained to be a Jiin-Wei; a spy, warrior, magician. His orders are clear; ensure the diplomats of Wubei sign the treaty and, by doing so, seal their own destruction. War presents the chance for honour and glory, but the reality is nothing like the stories he's been told.

Review quotes:
8/10 from Fantasy-Faction.com
"Emotionally stirring scenes that flourished with dark and powerful action, to deep political intrigue, there wasn't a dull moment throughout."
4/5 Stars From www.bookwormblues.net
"The Stone Road is an interesting personal journey, as well as a rather surprising political one... Matthews does a great job really delving into the psychology of his characters. He keeps the cast small enough for them to be memorable and intimate, yet large enough to allow readers to really explore this world he's created, as well as the intricacies of it. There are a lot of surprising twists and turns."
Fantasy-Faction Book Club - Book of the Month, June 2016
"G.R. Matthews has taken two of the best things ever created: fantasy novels & Kung Fu movies, thrown them together into a blender and left us with something wonderful."
Marc Aplin (Fantasy-Faction.com)